Known as the "Six String Siren" to her fans, after hearing Diana Rein play, I can certainly understand why. This singer-songwriter from Los Angeles performed at the D&A Guitar Gear Booth at the 2017 NAMM Show in Anaheim, CA and is their first female endorsed artist. With her strat in hand, a suitcase kick drum/tambourine, and her powerful vocals, she put on one heck of a "one woman" show.
Heavily influenced by Stevie Ray Vaughan, his style can be heard throughout her music. Rein's latest album Long Road was released last Summer and contains 12 original songs with all instruments recorded by her. It was mixed and mastered by Peter Duff at The Grey Brick Recording Studio in San Diego, CA. Long Road placed #96 in the Roots Music Report's Top 200 Blues-Rock Albums for 2016, and was also nominated for a Grammy in the Contemporary Blues Category.
Rein took the time of her busy schedule at NAMM to chat with us for a few moments about her musical influences, the inspiration behind her latest album, and what's next for this rising star!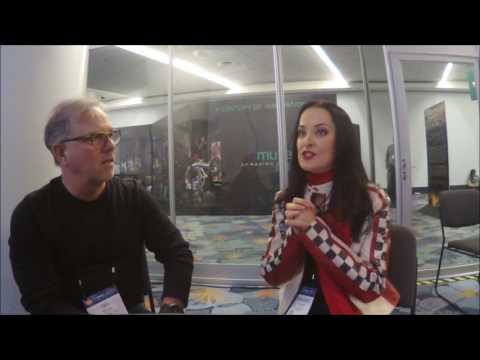 Track Listing
Long Road
Wild One
Livin' Loud
Green Light
Rebel With A Cause
The Real Thing
Done Me Dirty
Don't Walk Away
Come Back Home
Wicked
Down Down Down
Peace
For more on Diana Rein and her music, visit her site HERE.