Rising country music artist, Clare Dunn, was raised in a small Colorado town and grew up working on the family farm driving cattle and riding tractors which allowed this rising star to listen to a lot of music and dream all day of becoming a musician. To pay for college, Dunn drove 18-wheelers during her breaks. From all of this hard work and family commitment, she developed a deep and committed work ethic which has helped her along her musical journey.
A VOX endorsed artist, Clare performed at the VOX booth at the 2017 Winter NAMM Show and talked of how she became a VOX artist. After her performance, Clare chatted with us about growing up in a small town, her musical influences, being a VOX endorsed artist, and offers a little advice on becoming a musician.
Dunn said that she is a "fan of Clapton and Hendricks" and that "a lot of my playing is blues based." While only playing guitar for a couple of years, she has excelled quickly through lessons and hard work and says she tries to emulate both Clapton and Hendricks. It seems to have paid off as she just recently became a Fender artist, as well.
"Tuxedo" is one of Dunn's hit singles from her self-titled EP and she shared with us the influence behind that song. "Being a farm girl where I was raised, Tuxedo is just about admiring the kind of guy I grew up with — cowboy, farm boy, just a guy who is out there working. Watching my parents, my dad was that guy and my mom was that girl, having that admiration." She added, "an ode to all the good guys out there."
Her message to her fans, "I'm just a simple girl. I just want to inspire with my music that whatever their dream is, it's attainable."
Dunn is currently in the studio working on new material and a new single should be out in the next couple of months.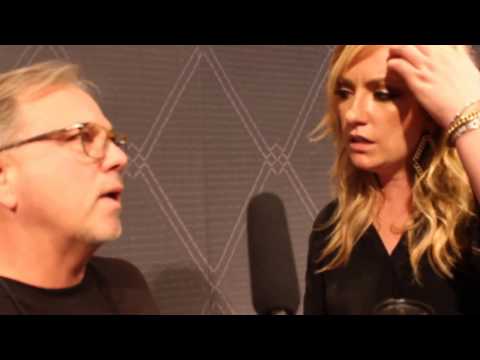 For more on Clare Dunn, visit her site HERE.