Sadie Robertson of the famed A&E "Duck Dynasty" clan and former contestant on ABC's "Dancing with the Stars" in her "Live Original" movement where she inspires followers to include their schools and communities in her mission to promote people to "Dream Big and Do Something!" through their religious beliefs, is holding the first-ever "Live Original LIVE" event at the Lipscomb University's Allen Arena in Nashville, Tennessee on August 29, 2015.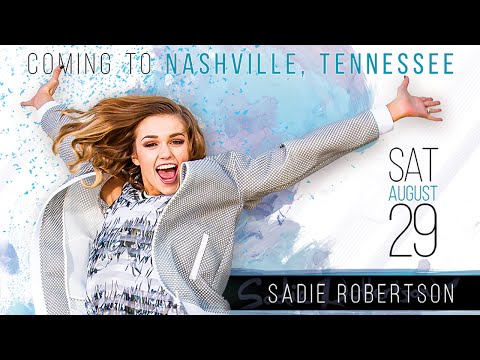 Supporting this movement is Roma Boots, who will be at the event showcasing their new Sadie Robertson Live Original Collection where customers can catch a glimpse at their booth of what's currently available and place pre-orders for the new line.
Roma Boots based in Dallas, Texas, was founded in 2010 by Romanian born Samuel Bistrian who wanted to help children in his home country by combining his love of fashion and philanthropy. They have a passion for humanitarianism through their mission "Give Poverty the Boot!" Roma Boots is a "buy one, give one" company that donates a pair of boots filled with educational supplies to a child in need for each pair sold. Additionally, 10% of sales goes towards an education initiative.
Their all-weather boots are made of natural rubber with soft cotton lining in a fair trade factory. Both functional and fashionable, they are waterproof, comfortable, slip-resistant, and eco-friendly. While they come in a variety of vibrant solid colors, through their partnership with the Sadie Robertson Live Original™ Collection, they have introduced new stylish floral designs.
Roma back words spells amor, and amor means love. Roma Boots and Sadie Robertson's Live Original are asking fans to show their love through "Live Original" and "Give Poverty the Boot" program with a new pair of Roma Boots! At this event, Sadie Robertson and Roma Boots seek to spread the philosophy of love, and to enrich the lives of others through the convergence of art and fashion. Through the sales of their new designs, the hope to further their missions.
Set to debut in October just in time for fall shopping and holiday wish lists, the Sadie Robertson Live Original™ Collection will range from $99 to $119. A pair of Roma Boots is a fun and fashion-forward gift for your socially conscious self, friend or family member.
Roma Boots can also be found online at www.romaboots.com and in more than 300 boutiques and regional stores around the U.S. Roma Boots are also sold internationally in the U.K., Japan, South Korea and Germany.
For more details on Roma Boots, please visit www.romaboots.com. For more details on "Live Original LIVE", please visit www.liveoriginal.com.