British blues guitarist Joanne Shaw Taylor heads out for a UK tour in November to support her new album The Dirty Truth which is due out in the UK on September 22. The album was recorded in Memphis, Tennessee with producer Jim Gaines who produced Taylor's 2008 debut album White Sugar and is being released under Shaw's boutique record label Axehouse Music.
Joining her on tour will be Bernie Marsden. The tour will begin on November 1 at the Norwich Epic and continue across the UK hitting major cities Sheffield, Leeds, Manchester, Aberdeen, Cardiff, Birmingham, London, Cornwall, plus many more. The November Tour info and ticket info can be found here. http://bit.ly/1l04r99
"I wanted to go back into the studio in Memphis with Jim to retain the same vibe that we captured on the first album," says Joanne in a recent press release. "The new album is a combination of rock and blues, and I think it's going to be an exciting collaboration, and hopefully, my fans will love the rockier edge."
The forthcoming album and UK tour follows 2013's critically acclaimed Songs From The Road; a live album energized with soul power, blues savvy and rock roots.
In 2013 during an in-depth interview, The Blues magazine asked Joanne if she was having fun playing live. "How can you not enjoy that job?" she responded. "I get on stage, turn my guitar up really loud and I shout in the microphone for two hours. It's like the best therapy in the world."
RELATED ARTICLE: British Blues Guitarist Joanne Shaw Taylor on Her New Album 'Almost Always Never'
Joanne Shaw Taylor – Official Website – www.joanneshawtaylor.com
Joanne Shaw Taylor – Official Facebook – www.facebook.com/joanneshawtaylor
Joanne Shaw Taylor "Mud Honey" Lyric Video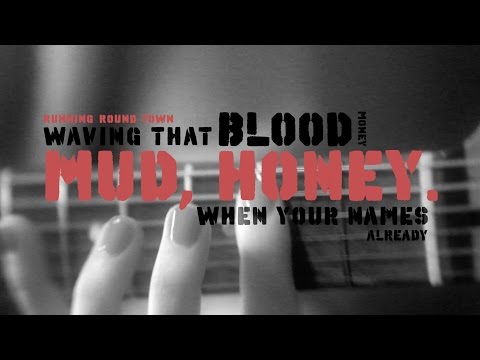 Download now on iTunes http://geni.us/1Wu4