The miniscule earplug is designed with Flare's ground-breaking technology, which blocks sounds, from the rumble of snoring to the troublesome hum of traffic – something traditional earplugs often fail to do.
Sleeep® builds on advances made by Flare's previous ranges of earplugs, Isolate® and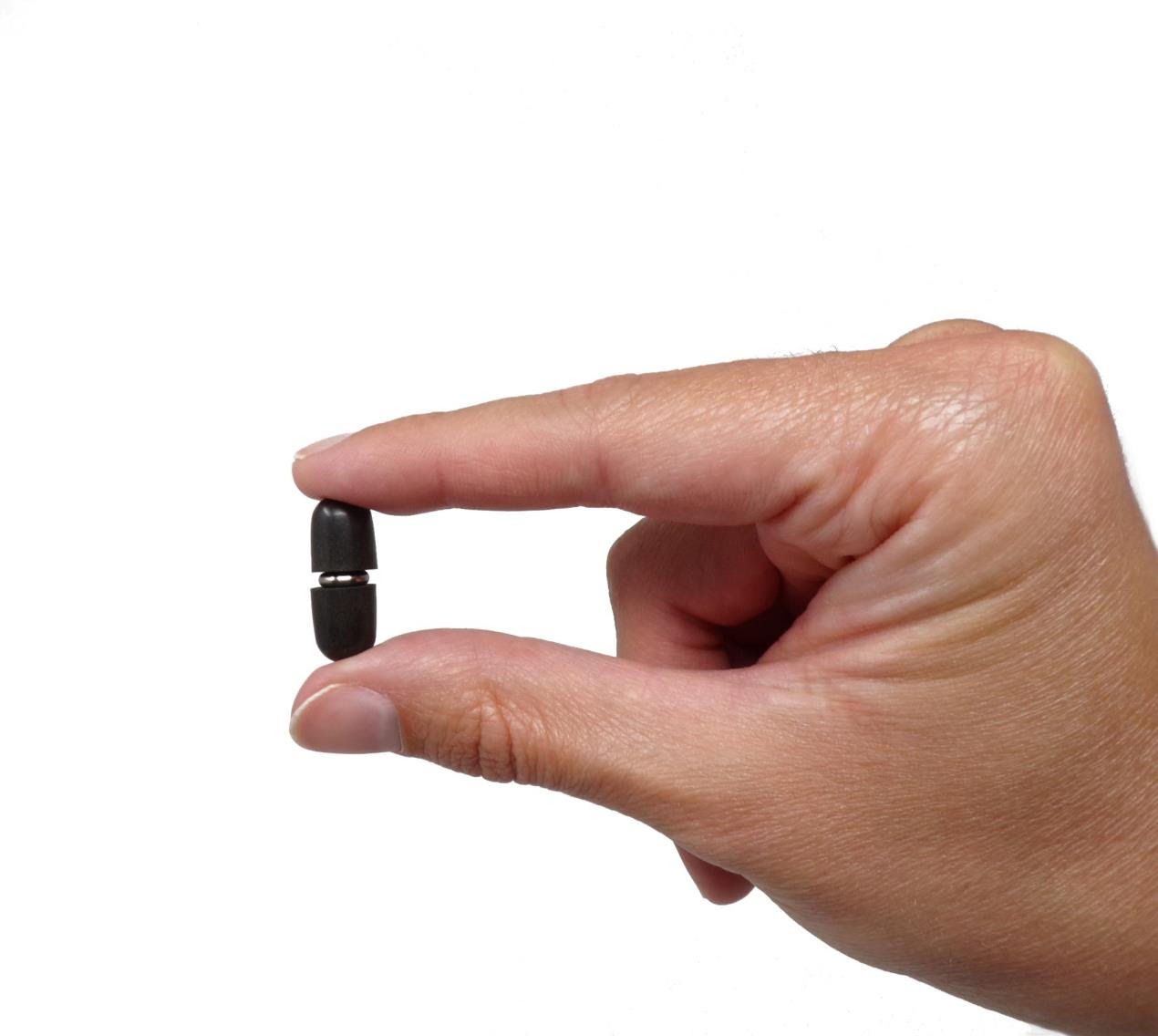 Snoozers®, using an engineered metal core to exclude sound, while a comfortable memory foam tip fits snugly to the wearer's ear, ensuring a comfortable fit for all night use. The addition of dual tips – one at each end – maximize comfort for sleeping on your side.  The audio innovators have been able to reduce the size of the sleeping aid by slimming the metal core by over half from its earlier model, Snoozers®, from 5.5mm to 2mm, without losing any of its audio qualities.
Sleeep® works by blocking sound with its metalcore rather than absorbing it, as traditional earplugs do. Available in two models, Sleeep® and Sleeep® PRO, the sleeping earplugs come in Natural Aluminium or Silver Pink, and Titanium. The new cores are ergonomically designed to allow greater comfort and a more discrete fit.
Sleeep® comes with three sizes of memory-foam tips (Earfoams®), Extra Small, Small and Medium, with a soft carry pouch.
"After the success of Isolate®, which is ideal for daytime functions, we felt there was a need for a comfortable, unobtrusive and effective sleep aid which people could wear at night," says Davies Roberts, CEO, and co-founder of Flare. "Having spent many months experimenting and fine-tuning the product, we believe Sleeep®, successfully fulfills all those functions and are confident it will be as successful as Isolate®."
Editor's Notes:
Noise Blocking Technology
Flare use metal to block (not absorb) sound. Using metal for its density, the solid aluminium or titanium core blocks sound from entering your ears and acts like a shield. Traditional earplugs are typically made from only silicone or memory foam and they tend to attenuate higher frequencies but fail to absorb lower frequencies such as traffic noise or snoring.
Size (roughly)
 Sleeep®
24mm (with Small tips)
14mm (without tips)
2mm core lengthSnoozers®
27.5mm (with Small tips)
17.5mm (without tips)
5.5mm core length