CREATIVELIVE ANNOUNCES "GUITARIST'S TECH WORKSHOP" WITH KURT BLOCH, BEN VERELLEN
Class to livestream for free on March 23; enroll today!
CreativeLive 'Music & Audio' has announced an upcoming course, "Guitarist's Tech Workshop," set to stream live for free on March 23 from 9:00 a.m. – 4:00 p.m.PST / 12:00 p.m. – 7:00 p.m EST.
In this two-part course, guitar and tube amp masters, Kurt Bloch and Ben Verellen, will demonstrate exactly how to get the best sound out of your gear, including the basics of setting up your guitar and a full rundown of how tube amps work and how to keep them sounding great. For more information and to sign up for the free class, head to CreativeLive 'Music & Audio' at: https://www.creativelive.com/courses/guitarists-tech-workshop-kurt-bloch-ben-verellen.
A teaser video for you::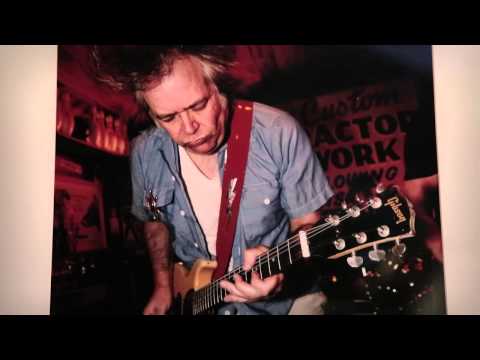 Since its inception in 2010, CreativeLive has broadcast more than 600 courses to more than 2 million students worldwide. Now streaming live from studios in Seattle and San Francisco, CreativeLive hosts workshops in photography, video, design, business, audio, music, and software training, unlocking previously closed doors by making dynamic education accessible to everyone.
Upcoming "Guitarist's Tech Workshop" instructor, Kurt Bloch, is not only Gibson Guitar's in-house guitar guru, he's a legend in the Seattle music scene. He formed the seminal punk band, The Fastbacks, and has producer credits for his work with The Presidents of the United States of America and Tokyo Dragons.
"Guitarist's Tech Workshop" co-instructor, Ben Verellen, started Verellen Amplifiers in 2000 and now has a full-time staff churning out handmade custom tube amplifiers for some of the most respected artists in rock and metal. He also fronts Helms Alee, a rock band based in Seattle.
Stay tuned to CreativeLive's 'Music & Audio' channel at: http://www.creativelive.com/audio for more information on "Guitarist's Tech Workshop" and other upcoming classes.
CreativeLive online…
http://www.creativelive.com/
https://www.facebook.com/clmusicandaudio
https://www.facebook.com/creativelive
https://twitter.com/creativelive/
https://www.youtube.com/user/creativelive
http://instagram.com/creativelive/
http://www.pinterest.com/creativelive/
https://plus.google.com/+creativelive
Kurt Bloch online…
https://www.facebook.com/kbloch
https://twitter.com/brdcrp
Ben Verellen online…
http://www.verellenamplifiers.com/
https://www.facebook.com/verellenamps
https://twitter.com/verellenamps